Time to Eat the Neighbors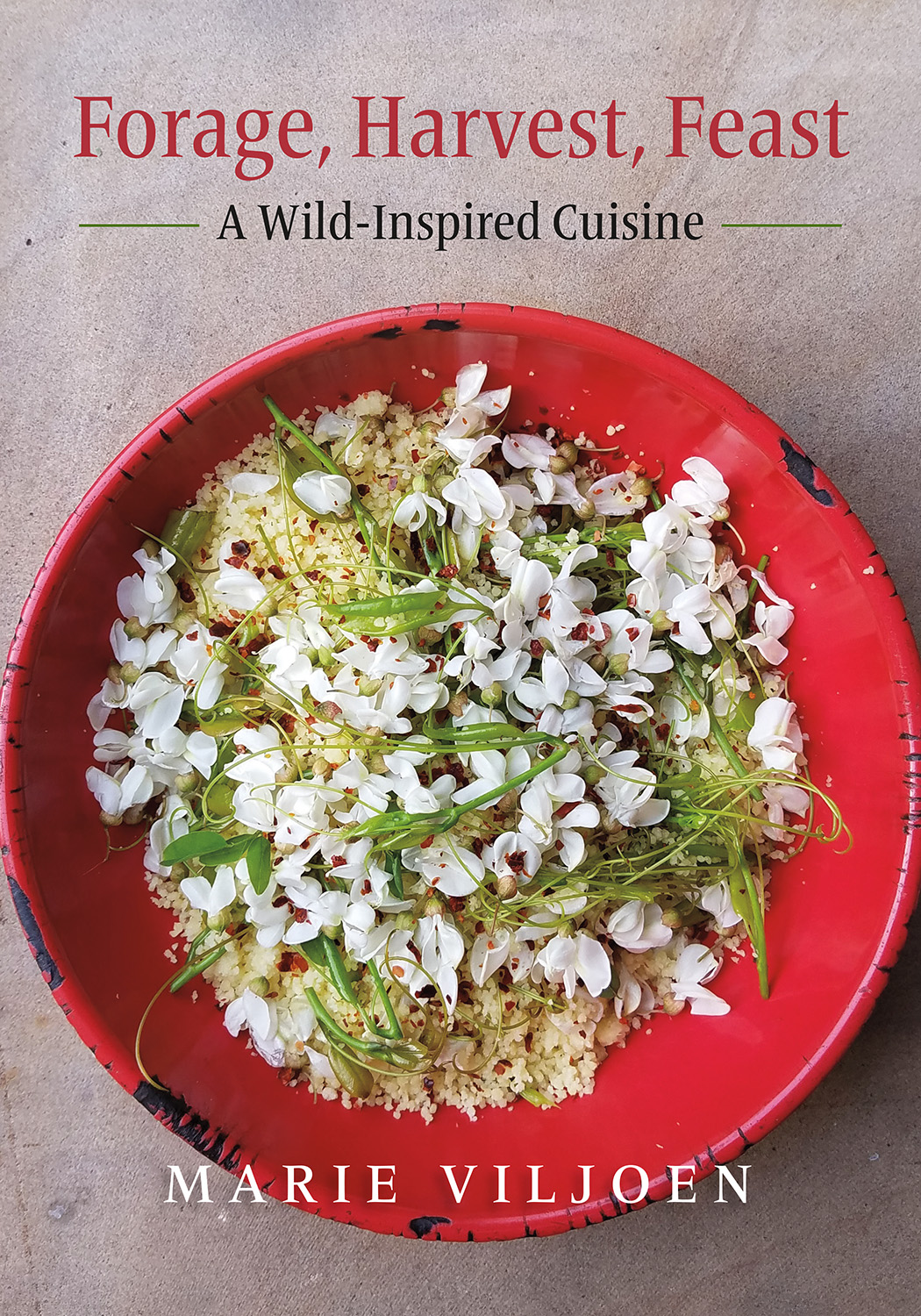 a review of Forage, Harvest, Feast: A Wild-Inspired Cuisine
"I do not forage for survival. I forage because I love to cook and create." In Marie Viljoen's 2018 treatise, that much is clear. Happily, this is a cookbook, not an identification manual. It's a comprehensive portrait of thirty-six beloved, delectable wild plants.
Each chapter starts with an extensive introduction to the edible, including info on when and how to collect and process it, including any safety concerns. The author is a professional garden designer, so there's also info on cultivation, particularly for the less common plants so that they are not over-harvested. That's permaculture!
I also like how Viljoen describes the "character" and flavor of each edible. She says she has chosen the ones she knows best. She's left out some that are not interesting enough to merit an entire chapter (her example is chickweed). Others are too versatile, such as acorn, which she says deserves an entire book.
Viljoen lives in the northeast, and the plants she has selected reflects this. But many of these edibles are widespread. Of the thirty-six, all but eight are common in my area, Western North Carolina (WNC). Of the thirty most common edible wild plants in WNC, this book covers seventeen: that is, about half. The other five covered that occur in WNC are, in my experience, not as common. But this is plenty of overlap to make the book quite useful in my area.
At 480 pages, this hefty hardback has nearly five hundred recipes. That's about twenty recipes per plant, including everything from appetizers to desserts as well as baked goods, drinks, salts and other seasonings, oils, butters, vinegars, syrups, sauces, pickles and other ferments. All this preserving is especially useful to foragers because it's often possible to collect a lot more than you need at the time. It's also good for those who prefer to improvise their recipes. After all, using what you have on hand is what foraging is all about.
The recipes are often unusual yet not difficult. The range is cosmopolitan, reflecting the author's South African upbringing and life in New York City. Organized by plant, from amaranth to wisteria, there is also a collection of menus by season, an index by course (soups, entrees cocktails, etc), and an index by recipe title, ingredient, and more.
The whole thing is elegantly laid out with hundreds of lovely photos, many showing the raw ingredients beside that finished product. Overall, at $40, it is well worth it. You can buy it here.